Euris and Replica Analytics launch Cloud Based Data Synthesis Platform
The contribution of synthetic data to the implementation of prevention and therapeutic treatment programs is already impacting the Healthcare industry.
Promising perspectives and an opportunity for healthcare manufacturers to gain agility and speed, while guaranteeing the confidentiality and security of patient data.
Euris and its partner Replica Analytics are proud to contribute to the recognition and dissemination of this data technology and bringing to market a unique and easy-to-use cloud-based data synthesis solution: Replica Synthesis.
While Euris Health Cloud provides a secure hosting platform designed to meet strict regulations for the processing of personal health information in Europe, Replica Synthesis allows users to upload their data or access their existing data on the Euris platform. More details are available here.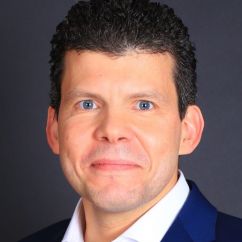 "Synthetic data is a strategic topic of tomorrow's health data management. Bringing together the international health data hosting expertise of Euris Health Cloud and the state-of-the-art technologies in synthetic data generation from Replica Analytics allows healthcare players to harness to potential of health data, without compromising on privacy and security."
Pedro Lucas, CEO of Euris Health Cloud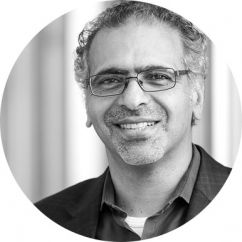 "The Replica team brought to market a scalable platform for data synthesis – greatly simplifying the machinery of data synthesis. The Euris partnership means that data can remain in Europe and only the synthetic variants need to be transferred elsewhere – solving a dilemma with international data transfers."
Dr. Khaled El Emam, CEO of Replica Analytics
EURIS HEALTH CLOUD® SYNTHETIC DATA IS A DATA SYNTHESIS SOLUTION USING ARTIFICIAL INTELLIGENCE ALGORITHMS
Euris Health Cloud® is a connected healthcare operator, specialized in the hosting of healthcare data. Euris Health Cloud® provides a global hosting infrastructure for personal health data, in compliance with local regulations: EU (HDS: 2018 & ISO 27001 2013), US (HIPAA), China (CSL).
Thanks to a unique marketplace model, Euris Health Cloud® also offers a complete range of interoperable services and solutions, facilitating the deployment of e-health projects: strong authentication, drive, archiving, backup, anonymization, Big Data, Business Intelligence, IoT, telemedicine, CRM, PRM and Healthcare Data Warehouse.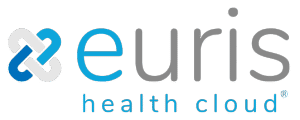 Replica Analytics develops unique technologies for generating privacy protective synthetic data that maintains the statistical properties of real data. Its software enables fast and effective access to high utility health data while meeting regulatory obligations. With deep expertise in privacy and data analysis, Replica Analytics is a trusted partner for data synthesis.

EURIS GIVES YOU SUPPORT IN ALL YOUR HEALTHCARE IT PROJECTS