Available Online & Offline
Multi-device & Same user interface
SmartReps®
A complete interoperable customized solution, aimed at marketing / sales organizations of pharmaceutical companies.
SmartReps suite combines a deep knowledge of customer needs with best-in-class technology, through CRM, CLM & BI solutions. Our commitment is to provide users with adapted, relevant,  simple software, than can be used on/offline, in any country.
NetReps® CRM
Customer Relationship Management – Performing & adapted solutions
A complete CRM Solution covering all needs for all types of calls: hospital, pharmaceutical with many functionalities such as: compliance, meeting management, reporting, KAM, RP, order taking …
NetReps® has been designed for a full use of functionalities by the end users. It runs online and offline, with the same interface, whatever the choice of device is (iOS, Android, Windows).
The usability of the solution, its simplicity and fast access to information, guarantee an excellent user experience for end users.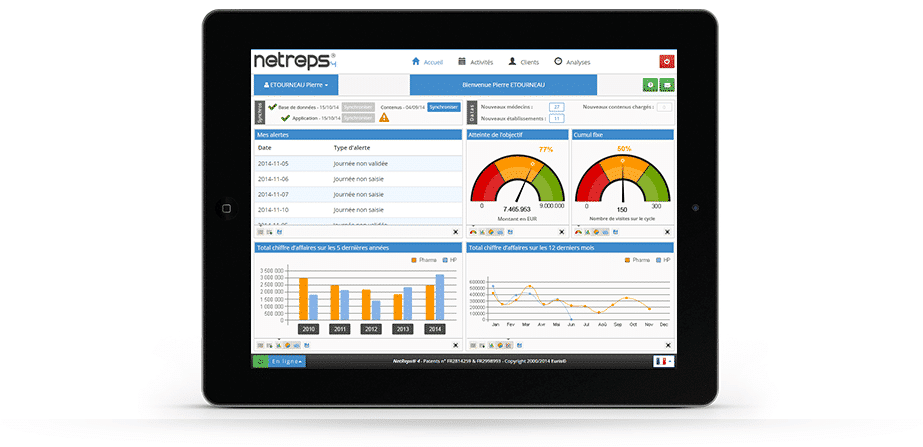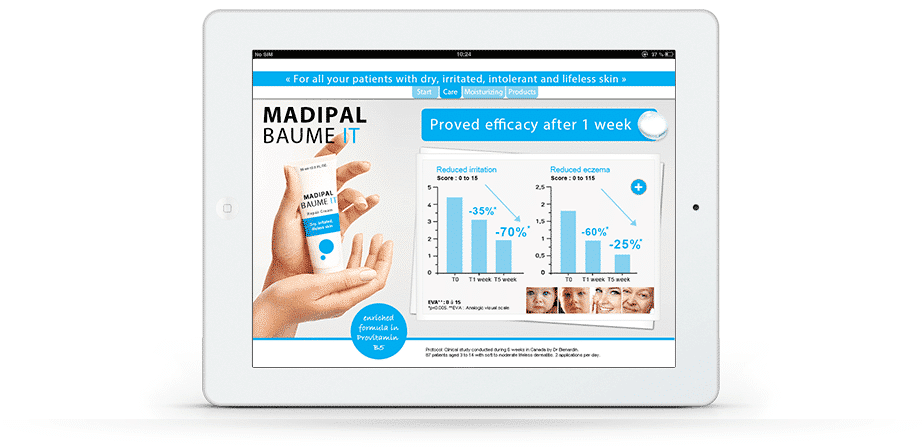 SmartContent® CLM
Closed-Loop Marketing – Innovative Multichannel Marketing
Digital promotion tool which allows representatives to address the right message, to the right person, at the right time through multichannel communication (digital media, personalized space, remote detailing…).
Smart Content® gathers in a single interface, all necessary marketing tools for modern reps, allowing reps to better engage with physicians and improve their knowledge thanks to dedicated features (content animations, email communication, surveys…).
Data collected and analysed give to reps precise and relevant data, while managers benefit from a global understanding to adapt sales and marketing strategies
Business Intelligence
Accurate data tracking of the CRM & CLM activity
Business Intelligence tool (BI) which gives the possibility to realize personalized KPIs. This tool is perfectly integrated into NetReps® and all the users can benefit from it.
Integrated dashboards. Precise analytics, activity management, graphics, KPI follow-up, survey results, standard and/or Ad hoc reports.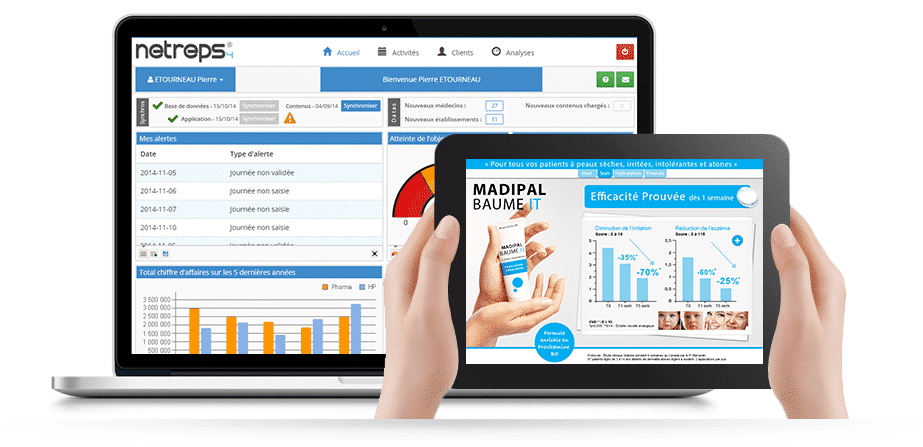 Discover our other solutions
We help pharma & consumer health companies analyzing real-time web and social data (websites, social medias, forums, reviews,…). We help them understanding these data by giving digital recommendations. We refine the data and integrate it into our software or in other interfaces.
Patient Relationship Management



Patient Relationship Management improves the HCP-patient communication and the experience of care.
Our PRM applications offer providers a range of new services and digital ways of interacting with their patients. Key components of our PRM tools include sharing a medical record, telemedicine features, appointments management, etc.
DISCOVER OUR OTHER SOLUTIONS
Find the right services to build your connected health solutions with a broad catalog of ready-to-use services : Storage & data sharing, Security & data analytics, Prevention & telemedecine, and Consulting.
We provide multi-territory hosting services & health data hosting infrastructures compliant with international certifications, in Europe (HDS & ISO 27001), USA (HIPAA) and in China (CSL/PHIMM).