The first Marketplace dedicated to Connected Health
Find the right services & technologies to quickly build and run your e-health projects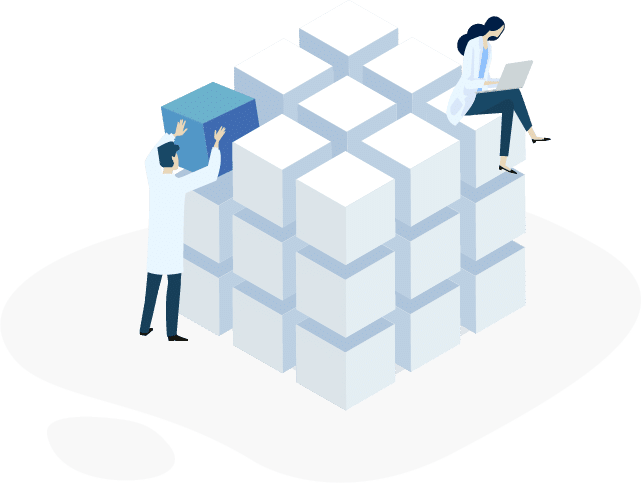 Multi-territory health data hosting infrastructure compliant with local regulations in Europe, Asia and America. Discover
Combine the power of a public cloud with our Health Cloud infrastructure to ensure both security of personal health data and access to resources needed for your health IT projects. Discover
Content Delivery Network solution to accelerate your data stream of your e-health applications throughout the world. Discover
Data encryption solution that protects the confidentiality of health data while maintaining high productivity and flexibility.
Optimized storage solution for storing large amounts of unstructured data (object storage & files)
Secure private or public network solution for healthcare companies ensuring a high level of security and optimal performance of the computer system. Discover.
Docker solution for building, deploying and running very easily distributed applications, based on app containerization technology.
Collaborative and sharing file solution designed for healthcare professionals, in compliance with current regulations on personal health data.
Online backup solution for healthcare stakeholders, to save health data in compliance with current regulations.
Archiving solution to preserve your old or dormant data over a long period of time, in accordance with the current regulations on health data.
Platform for downloading large volumes of health data without going through a SFTP server, while maintaining data integrity.
Digital safe solution providing a secure space to access to health data records and sensitive files by PIN, biometrics or two-factor authentication.
Simple solution for strong authentication on all devices, meeting the constraints of access to sensitive data, such as personal health data. Discover
Data anonymization solution to enable personal health data monitoring, empower or extract insights from your data sets, while meeting compliance and local regulations. Discover
A secure web portal for e-health application managed services & user access that complies with HDS and GDPR security & traceability requirements. Discover
Secure environment solution to fully exploit the diversity and richness of health data for research purposes.
Storage solution allowing to track the history of user actions performed on a specific server. Discover
Cloud and Managed Services to exploit sensitive data according to the 3Vs model (volume, variety and velocity).
Algorithm system and secure environment to fully exploit a large amounts of data in compliance with personal data regulations.
A set of tools and technologies to easily analyze data though dashboards and tables.
Clinical Trial Management System to continuously monitor the progress of your research and identify potential problems in advance.
Intrusion Detection System that monitors network traffic for suspicious activity and issues alerts when such activity is discovered.
Web Application Firewall solution that prevent attacks stemming from web application security flaws. Discover
Digital solution managing the health data lifecycle, designed for developpers and in compliance with global regulations. Discover.
Prevention & telemedicine
HD videoconferencing solution for universal visual communication from all types of devices, on all types of networks.
Solution allowing the use and the exploitation in a secure and controlled environment of the data coming from connected devices. Availability of a kit of Health Connected Wearable Devices (balance, blood pressure monitor, pedometer, etc.) and automatic data collection at the patient's home.
Solution allowing communication without human intervention between information systems and so-called intelligent and communicating devices.
MDM solution to optimize the functionality and security of mobile devices within your company, while simultaneously protecting your network.
Efficient SMS messaging solution with global coverage and a direct operator connection to build applications via our powerful APIs and webservices.
Deliver e-health services to prevent, treat and support the patient in his pathology. Deliver high added value services to healthcare professionals and patients by adopting a "patient-centric" strategy. Discover.
Benefit from a network of business experts to support you in your digital healthcare transformation projects: legal advice, industrial branding & quality support, market access, etc. Discover
We provide our customers with secure, ready-to-use and highly customizable solutions. Our marketplace offers our customers the best chances to find the right partners to keep growing their business.
We partner with the best companies in their domain. By creating synergies between our partners, we increase innovation and build more adapted services to the needs of life sciences, insurers and e-health service providers.