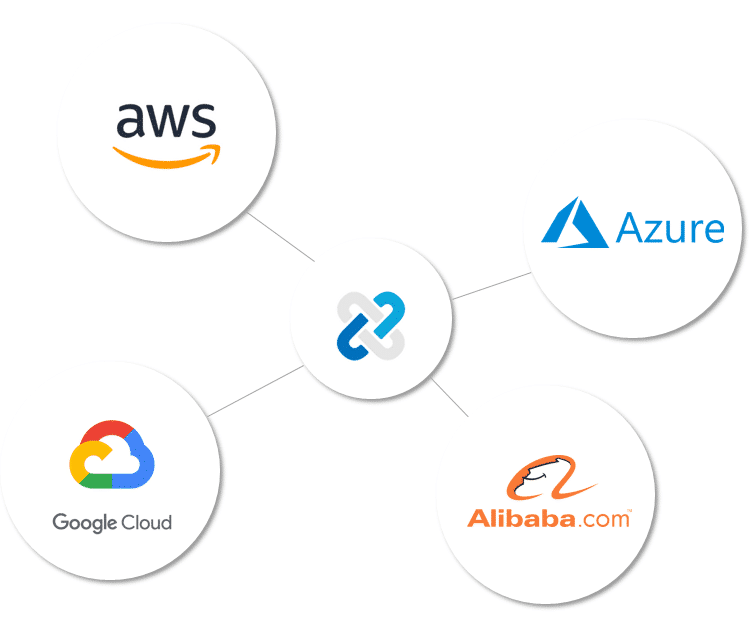 A secure hybrid cloud for the exploitation of health data
Combine the power of a public cloud with our Health Cloud infrastructure to ensure both security of personal health data and access to resources needed for your health IT projects.
Connect our private cloud Health Cloud with one of the public cloud on the market (AWS, Azure, Alibaba, Google Cloud …) and simultaneously exploit the advantages of two technological environments. You can choose to host some or all of the health data on the public cloud.
Speed, security and performance
Global compliance with healthdata regulations : availability, integrity, confidentiality and auditability of the hosted data

Maximum legal and technical security

Range of services available


Cost optimization