Strong authentication solution, meeting the constraints of access to personal health data
Euris Health Cloud and Inwebo combine their expertise and technologies to provide you a strong authentication solution, multi-device, meeting health data protection and confidentiality.
With Health Cloud® Authentication, benefit from a turnkey solution to implement strong authentication easily thanks to flexible and functional solutions. Boost your Time To Market by minimizing your development efforts to achieve health data compliance.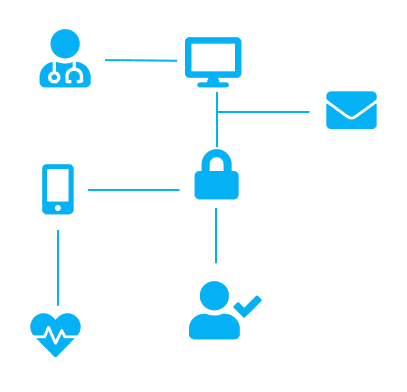 Easily secure a high level of security for your healthcare applications with two-factor strong authentication
Strong authentication is essential to secure health data storage and exchange. With Health Cloud® Authentication, take advantage of different authentication modes and a platform that perfectly fits your information system:
CPS cards (HCP's card)
OTP Key
OTP Mail, SMS or USSD
Digital certificates