EURIS HEALTH CLOUD® SYNTHETIC DATA IS A DATA SYNTHESIS SOLUTION USING ARTIFICIAL INTELLIGENCE ALGORITHMS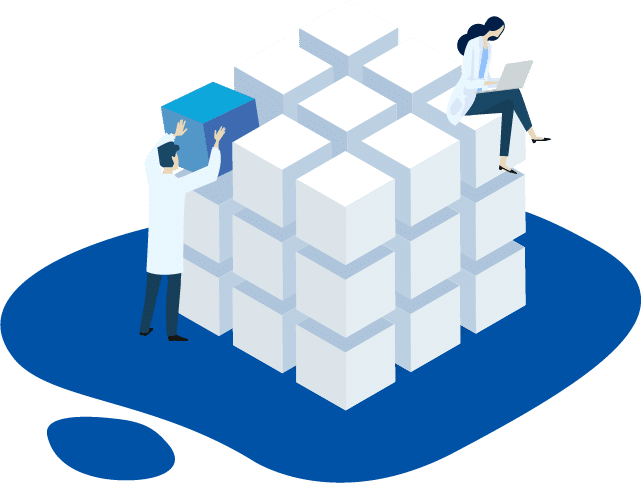 Euris Health Cloud® Synthetic Data, clone the statistical properties of your data.
Euris Health Cloud® and Replica Analytics combine their expertise to offer a synthetic data generation solution. Sensitive data is hosted in the HDS and ISO 27001-certified Health Cloud infrastructure. Analysts can generate and access a synthetic dataset with the same statistical properties as the raw data.
Synthetic data is data generated from real data: it retains the same statistical properties as real data while guaranteeing a high level of confidentiality for the patient. A correctly generated synthetic data set will retain the maximum utility of the raw data in order to enable similar analysis results and the same conclusions as the original data.
THE BENEFITS FOR YOUR E-HEALTH PROJECTS
Analyze and exploit your data yourself, in full compliance.
Run your complex algorithms on synthetic data and get quality results.
A Privacy by Design offer, allowing you to develop new data-based business models and services in full respect of the GDPR and HDS regulations.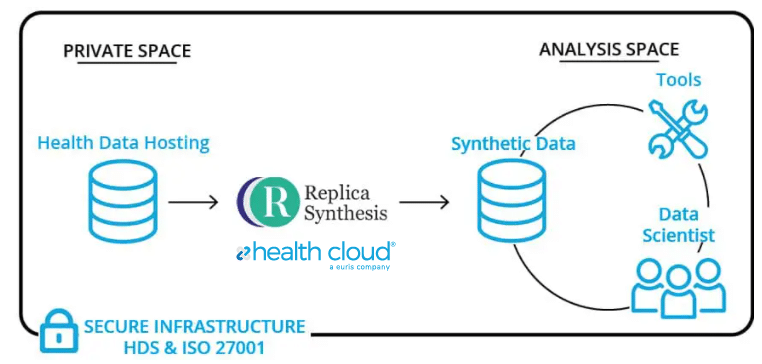 Replica Analytics is a Canadian software publisher specializing in synthetic data solutions. Using real data sets provided by customers, Replica Analytics uses its machine learning tools to generate high utility synthetic data while protecting patient privacy. www.replica-analytics.com
Benefit from a team of experts in health IT project for more than 20 years
Data security & global compliance : EU (HDS & ISO 27001), US (HIPAA), China (CSL & PHIMM)
Projects deployed around the world: Europe, Asia, America, Africa
High availability architecture, 99.9% SLA, 24/7 outsourcing.
PROTECTION OF YOUR PRIVATE
Availability, Integrity, Confidentiality, and Auditability of Health Data
An infrastructure-as-a-Service providing cost-effective, flexible and functional solutions