Euris Health Cloud® Synthetic Data is a data synthesis solution using artificial intelligence algorithms.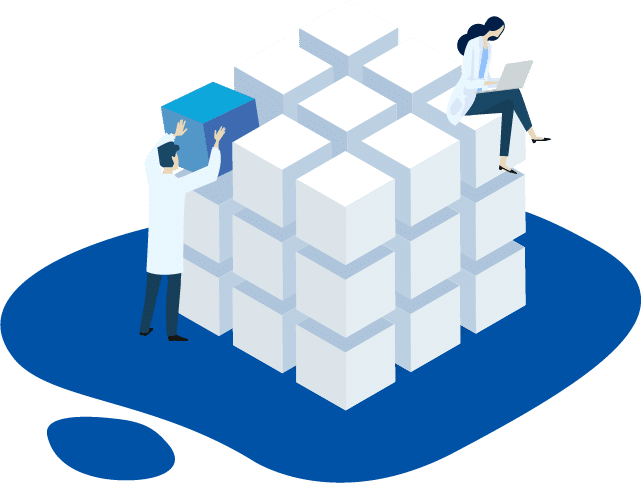 Euris Health Cloud® Synthetic Data, SYNTHETIC DATA MAKING IT EASIER TO ACCESS HEALTH DATA WHILE ENSURING OPTIMUM QUALITY.
Regulations concerning personal health data make it easier to access and use these data, but also add constraints linked to privacy.
Euris Health Cloud® and Syntho are joining forces to help healthcare professionals maximize the potential of their data, in compliance with legislation.
The Euris Health Cloud® Synthetic Data solution offers :
to generate synthetic data from your health data;
and a secure and compliant working space to handle synthetic data.
The synthetic data generated by AI is statistically identical to the original data, guaranteeing the quality of your studies. Besides, the security provided by synthetic data, combined with HDS, ISO 27001 and ISO 27701-certified hosting, enables investigators to start their research faster and more efficiently.
Synthetic data is data generated from real data: it retains the same statistical properties as real data, while guaranteeing a high level of confidentiality for the patient.
A correctly generated set of synthetic data will enable an optimum compromise between utility and ease of use (machine learning, deep learning).
Benefits for your e-health projects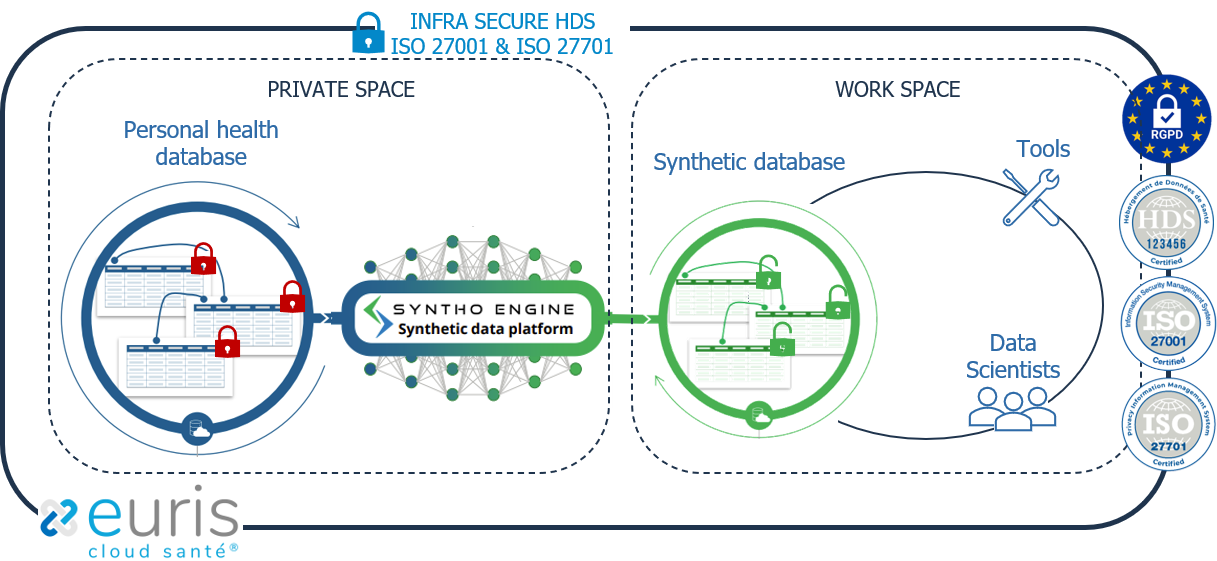 Compatible with a wide range of databases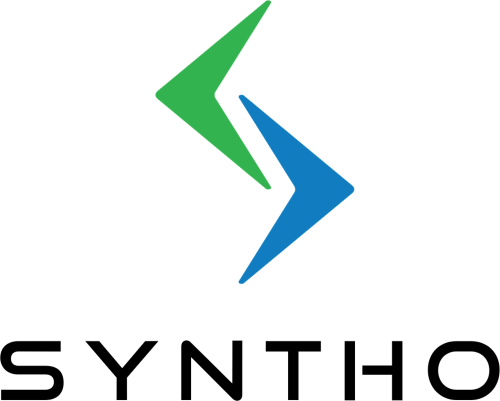 Founded in 2020, Syntho is the Amsterdam based startup that is revolutionizing the tech industry with AI-generated synthetic data.
As leading provider of synthetic data software, Syntho's mission is to empower businesses worldwide to generate and leverage high-quality Synthetic Data at scale.
Benefit from a team of experts in health IT projects for over 20 years
Benefit from quality data that guarantees safety
Projects deployed worldwide: Europe, Asia, America, Africa
Data security & global compliance: EU RGPD, HDS & ISO 27001 & ISO 27701
Infrastructure-as-a-Service for cost-effective, flexible and functional solutions
Availability, integrity, confidentiality and auditability throughout the healthcare data lifecycle
High Availability Architecture, 99.9% SLA, 24/7 outsourcing