Benefit from a unique accredited service to de-identify your health data
With health data anonymization, maintain the relevance & reliability of personal health data
Euris Health Cloud®, Privacy Analytics and Digital & Ethics combine their expertise and technologies to support healthcare stakeholders in addressing ethical, regulatory and operational issues in health data analysis.
To benefit from all the potential of structured data, de-identification solutions are essential today for adopting governance that respects confidentiality and health data protection.
Health data anonymization : Process of protecting health data from any re-identification risks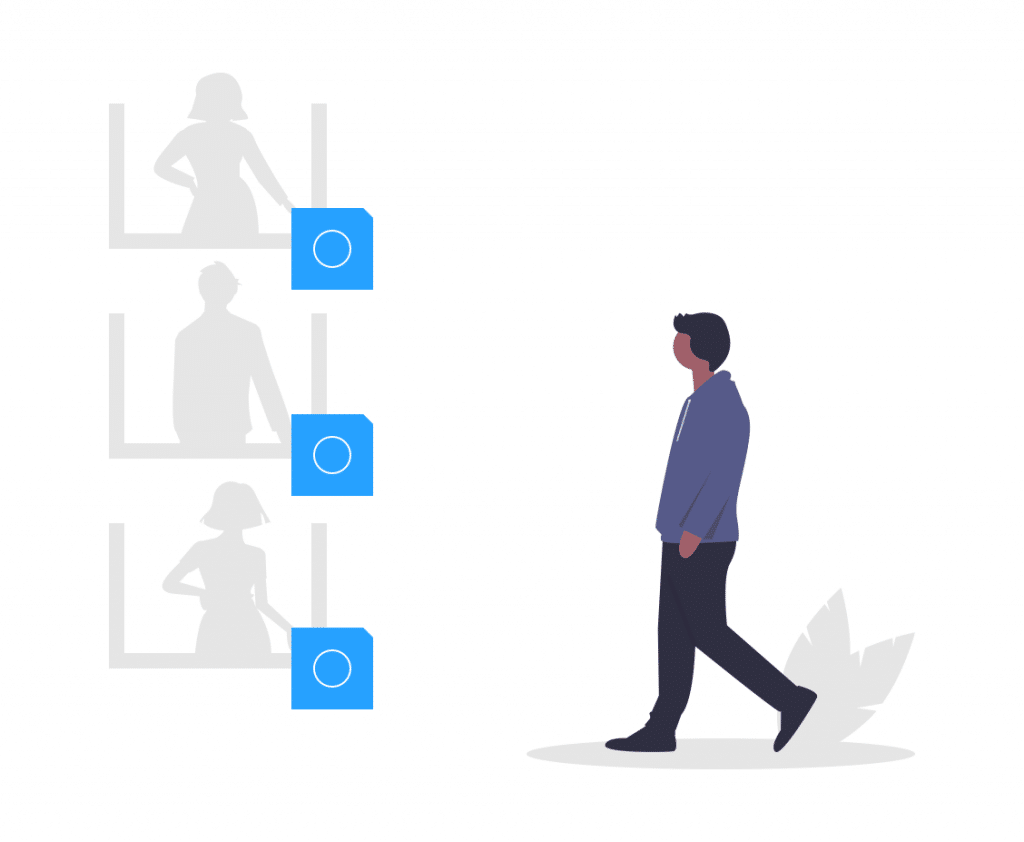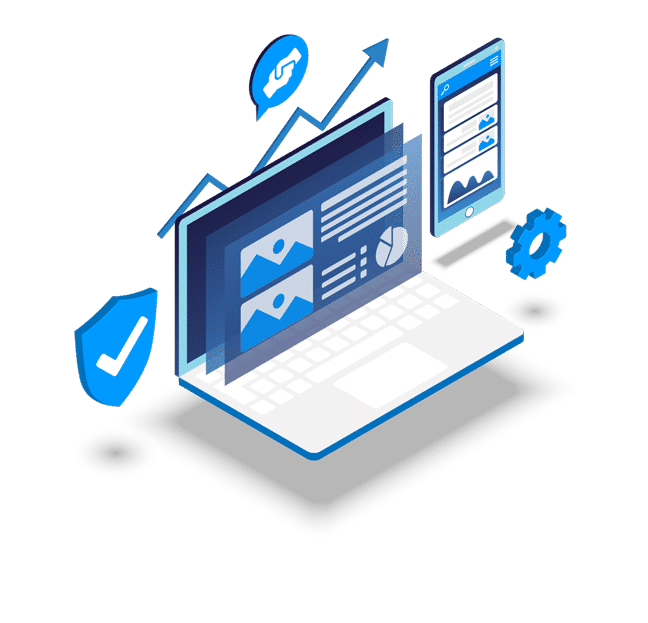 Maximize the potential of your structured data and accelerate the development of your solutions
Benefit from a multi-territory health data hosting with global compliance, and from a unique de-identification software  through:
An analysis of the risk factors and the level of de-identification.
A support determining if the data must be or not de-identify and how.
Varied, non-reversible, proven and recognized techniques and algorithms for data de-identification.
Automation of de-identification process
Implement an optimal strategy for health data anonymization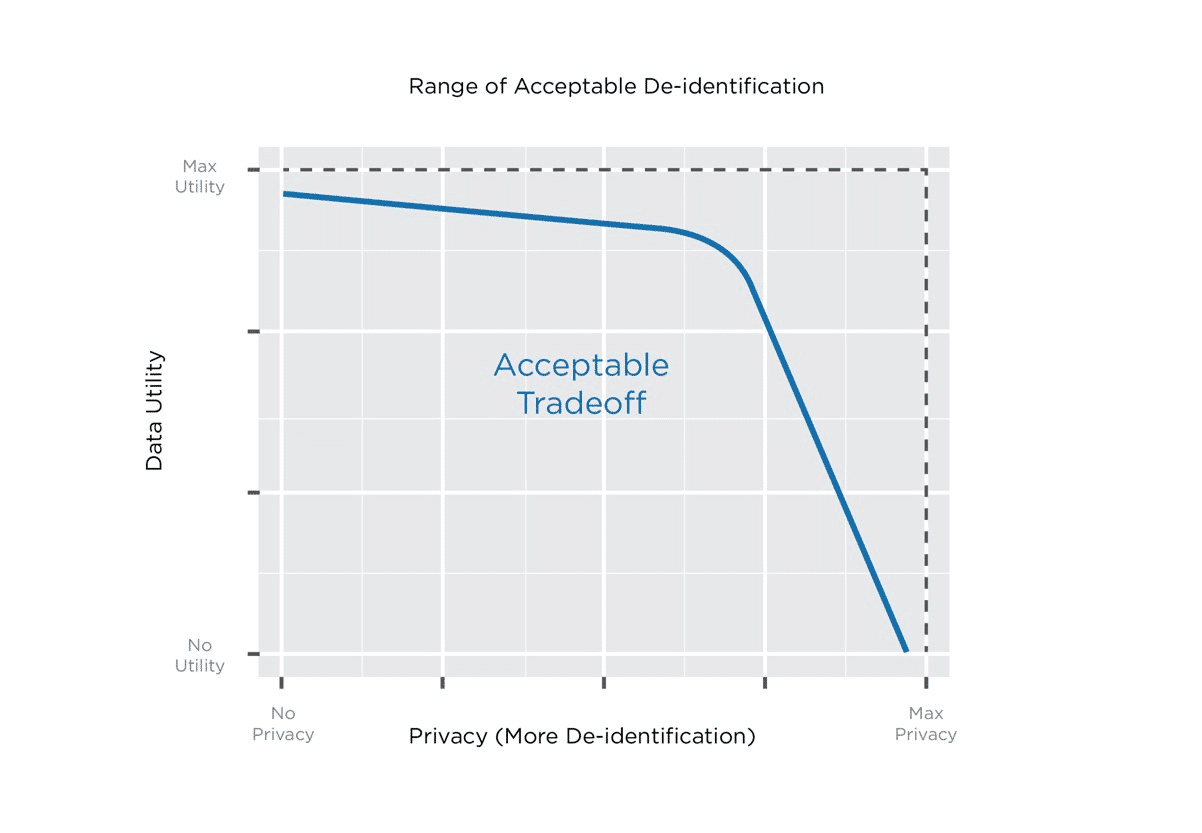 Source : Privacy Analytics
With Health Cloud® Anonymization, transform your data and adjust the de-identification level to obtain the optimal value of the de-identified data.
Health Cloud® Anonymization allows you to effectively evaluate re-identification risks, considering the variety of data & sources, and the complexity of de-identification processes.
Benefit from Euris Health Cloud's global compliance, to deploy and automate health data de-identification processes, all around the world: EU (HDS & ISO 27001, GDPR), US (HIPAA), China (CSL).
Architected on Apache Spark, the solution is built for scalability, flexibility and power.

REST API features interoperable and accessible by internet browsers.

Compatible with many types & sources of databases (Oracle, SQL, Server, DB2, .CSV).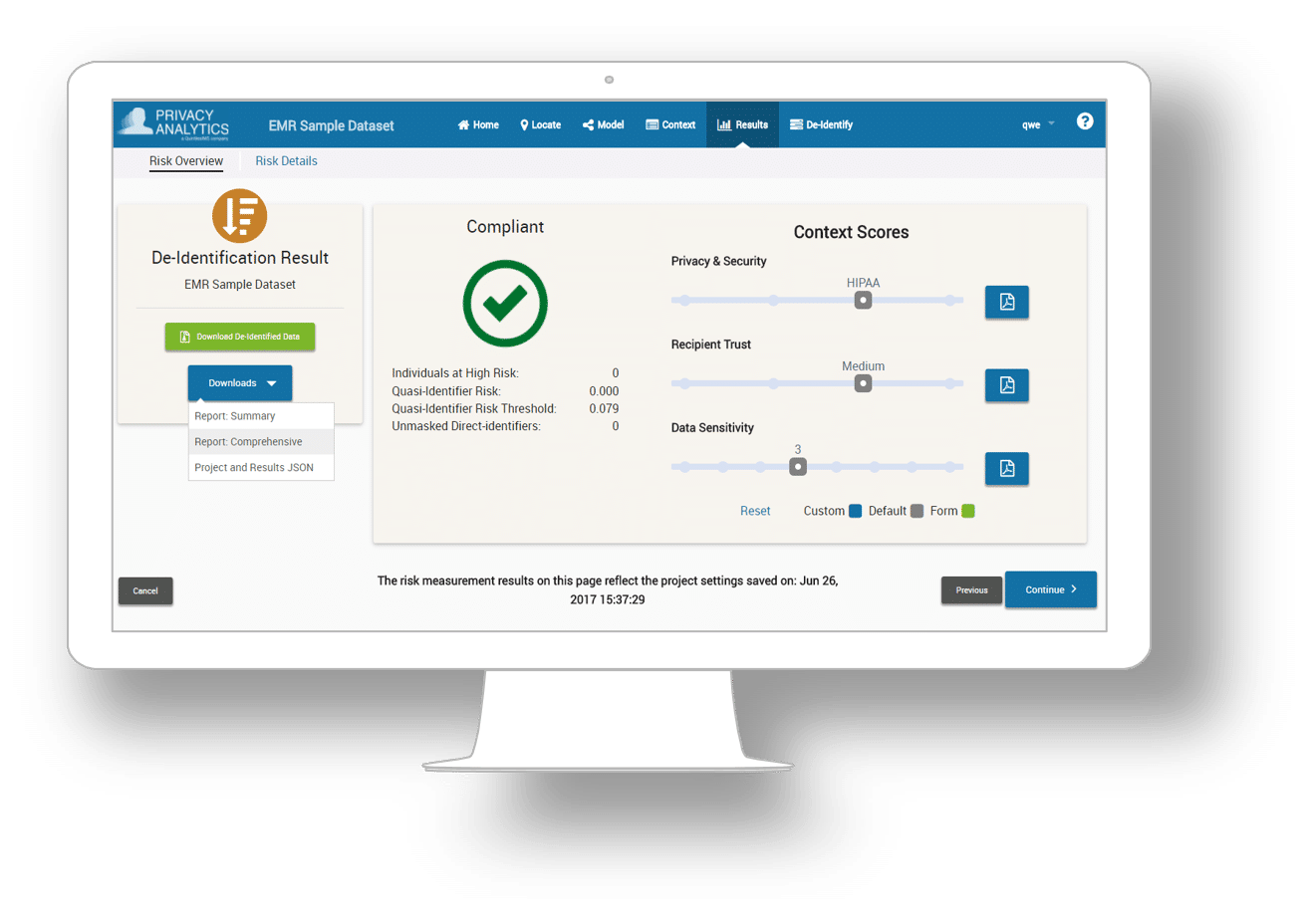 Benefit from a team of experts in health IT project for more than 20 years
Data security & global compliance : EU (HDS & ISO 27001), US (HIPAA), China (CSL & PHIMM)
Projects deployed around the world: Europe, Asia, America, Africa
High availability architecture, 99.9% SLA, 24/7 outsourcing
Protection of your private data
Availability, Integrity, Confidentiality, and Auditability of Health Data
An infrastructure-as-a-Service providing cost-effective, flexible and functional solutions
About Privacy Analytics
Privacy Analytics is an IQVIA company that enables healthcare organizations to benefit from the value of sensitive data without endangering personal health information.