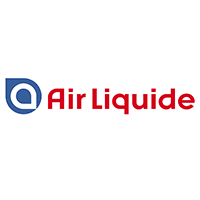 Air Liquide China Home Healthcare chooses Euris to optimize digitalization of its home Healthcare activities
Leveraging data from diverse sources to deliver a more complete view of patient journey and

personalize healthcare services
AIR LIQUIDE China Home Healthcare is launching a pilot to demonstrate the benefits of its home healthcare solution for COPD (chronic obstructive pulmonary disease).
Various roles are involved to carry out the projects such as respiratory therapists, certificated health advisers, and medical device technicians, collecting patient's wellbeing indicators and device information in the hospitals or at home.
Initially, the patient's data were collected on paper but as the project was scaling up, this method was too time consuming.
To enhance productivity and better monitor and analyze the patient data, AIR LIQUIDE China Home Healthcare chose EURIS' expertise to digitalize their activities using SmartPatient®, a compliant and secure platform allowing real time monitoring and patient follow-up while reducing costs.
Draw the patient journey with SmartPatient®: the Euris solution selected by Air Liquide China
A user-friendly APP working on smartphone and tablet, available online and offline, enables AIR LIQUIDE China Home Healthcare team to efficiently meet with the patient, easily collect indicators and complete home healthcare visit reports.
Air Liquide China Home Healthcare can also provide personalized content to segmented patients, allowing them to educate themselves on their treatment in total autonomy.
Thanks to the modularity of the platform, it only took 1 month to deploy the solution by the Euris team in China.

"SmartPatient® helps us to be more efficient and productive in our day-to-day activity, reducing data collection time by 35%. Collection of such critical data requires a user- friendly solution and so far the user acceptance is really high. We are now able to personalize our approach when meeting with a patient and reach the level of professionalism and technology expected for such high-level care service. As the project is scaling up, we appreciate that SmartPatient® solution is really simple and can be upgraded by modules."
Ms. LONG Rachel, Customer service manager, Air Liquide Home Healthcare China
Home Healthcare Service to better serve patients in China & overseas: promising perspectives
After the success of first deployment steps, AIR LIQUIDE China Home Healthcare is already evaluating how to cover more regions and patients in the coming years. In addition to the digitalization of the patient data collection, EURIS' team is ready to provide a full PSP (patient support program) platform to monitor patients, support the HCP staff and technicians to follow-up patients along their journey at the hospital or from home.


"Euris is a great asset in the digitalization of our healthcare services in China. Thanks to their e-Health services and China expertise, we can differentiate our services and better match the doctors' and patients' digital expectations.
The transformation was smooth as Euris can provide ready-to-use solutions: a digital platform (SmartPatient®) easily configurable to adapt to our model and therapeutic area. Last but not least, the healthcare data hosting solution is localized in China to comply with the CSL regulatory framework.
Euris China dedicated project manager is available to answer my team's questions and deliver the entire project in Chinese. We are happy to work with Euris and look forward to a long-term, sustainable cooperation"
Mr. DU Hao, General Manager, Air Liquide Home Healthcare China


"Working with Air Liquide in China is really important for us as we have known the group for a long time. This type of project, focusing on COPD, home healthcare digitalization is a chance for our team. We can learn from Air Liquide's great expertise, improve SmartPatient® platform to better serve Air Liquide and become experts in this field that is the future of healthcare."
Mr. ROBERT Tom, General Manager, Euris China
Euris gives you support in all your healthcare IT projects