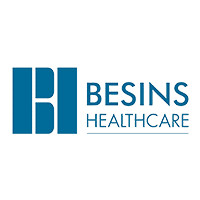 Besins Healthcare rolls out its Pharma SmartReps® CRM in China
Euris supports Besins in the deployment of its omni-channel strategy
Besins Healthcare has been active in China for several years through one of its major subsidiaries. The company has high ambitions in this fast-growing market.
Besins Healthcare offers more than 30 specialized hormone therapy products and is a world leader in innovative therapies in the fields of obstetrics, gynecology, urology and andrology. It is also the world leader in the testosterone and progesterone market, holding more than 33% of the market share.
The group is headquartered in Europe and its 18 subsidiaries commercialize its products in more than 100 countries.
A Pharma CRM serving all medical promotion players
Besins Healthcare was looking for a Pharma CRM adapted to the digital needs of its sales representatives and doctors in China. The solution had to be easy to use and flexible enough to allow modules to be updated as the user becomes familiar with the tool. 
Euris stands out for its expertise, mobile features and WeChat compatibility, responding to the new practices and digital channels used in China.
The collaborative efforts of our teams (at our headquarters and in Shanghai) allowed us to quickly deploy an efficient CRM solution, covering the needs of our field teams and managers.
This project was implemented in close collaboration with Besins Healthcare's head office teams, in the two languages used internally (English and Chinese).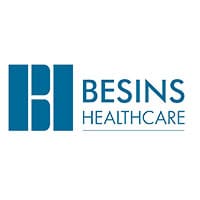 "Euris has been attentive to our needs throughout the rollout of this project.
We greatly appreciated their experts' guidance during several workshops to identify our needs. We are now making full use of their solution and would like to thank Euris for the quick deployment."
Dana WU, CRM Manager, Besins Healthcare China
Increased effectiveness of medical representatives in the field
Our platform is available on tablet, PC and Smartphone, allowing medical representatives to work easily and access SmartReps® tools (online and offline) in any situation.
Our digital solution allows Besins' medical representative to easily identify which medical professional to visit, at the most convenient time, with the right message and the right content.
"We have a great admiration for the professionalism and responsibility at Euris. We look forward to seeing Euris solution become the preferred solution in the medical field in China"
Dana WU, CRM Manager, Besins Healthcare China
An improved multi-channel digital promotion experience
The medical representative can share an invitation on several channels, directly from our app, based on the healthcare professional's preferences: email, WeChat, Teams, Tencent Meeting…
After a visit, the healthcare professional can consult all the relevant documentation through a secure on-demand content system, independently and without time constraints

"Euris Asia local expertise allows us to swiftly deploy a global state-of-the-art technology adapted to China. For instance, SmartReps is connected to WeChat to engage with the doctors and as required by the CSL, our servers are in China. Our engineers worked closely with Besins' local and HQ teams with workshops held in Chinese and English. We are now looking forward to a common development with Besins Healthcare in China and other countries"
Tom Robert, General Manager, Euris China
New BI indicators to support management and medical sales representatives
Euris recently added a new functionality to segment hospitals according to their medication stock levels. This smart indicator allows medical sales representatives to anticipate Besins product shortages, and then contact distributors to order supplies.
This indicator simplifies procedures and maximizes the project's return on investment by avoiding out-of-stock periods expensive for the hospital and pharma company.
Our team in Shanghai mobilized successfully its resources in a challenging context.
SmartReps® was deployed at the beginning of the year. This CRM for Pharma solution has been approved by the field teams, who perfectly adopted in their daily activities.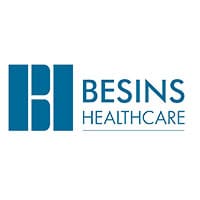 "From a consumer perspective, the reporting solution is great and efficient. The solution is easy to use with a simple and beautiful interface. Integrating a CRM with conference application, BI and budget management is a real plus. It really meets the needs of Besins and minimize costs with a single solution"
Dana WU, CRM Manager, Besins Healthcare China
Euris gives you support in all your healthcare it projects