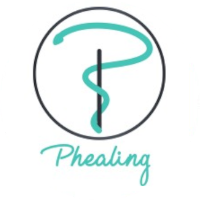 Company Phealing relies on Euris Health Cloud® hybrid AWS offer for the deployment of its AI engine solution
COMPANY PHEALING designs a software to assist pharmacists while they are delivering medicines to patients. Phealing software ensures there is no mismatch and alerts the pharmacist in real-time if a threat is detected. With its unique IA-based prescription analysis technology, Phealing is reducing iatrogenic risk and helps the pharmacist to focus on patients.
SUCCESS STORY: COMPANY PHEALING AND EURIS HEALTH CLOUD® HYBRID AWS
Phealing has developed the first artificial intelligence engine capable of alerting pharmacists in the event of a medicinal risk for their patients
Phealing solution can in less than 5 seconds and without changing your habits at the counter:
Real-time dispensing control
Drug dosage plan
Suggestion of therapeutic alternatives adapted to the patient
3 key points to retain about Phealing AI Engine solution:
Health data is secure and remains confidential
Designed by pharmacists for pharmacists, it's a solution tailored to the dispensing habits of retail pharmacists
Designed in coordination with major pharmacy management software's, Phealing is installed on all delivery workstations, and is integrated perfectly with pharmacies IT systems.
Source: COMPANY PHEALING MARKETING TEAM

WHAT WERE THE MAIN CHALLENGES COMPANY PHEALING FACED IN TERMS OF HEALTHCARE DATA MANAGEMENT BEFORE IMPLEMENTING THE EURIS HEALTH CLOUD® HYBRID AWS INFRASTRUCTURE?
"When using Phealing, pharmacists integrate and exchange with doctors highly sensitive data like medical prescriptions; therefore, strong security is crucial. Receiving and sharing medical sensitive information must comply with regulation worldwide. This aspect is crucial to consolidate the trust of patients' community and reinforce the use of latest innovations in the field of digital pharmacy.
Nowadays, most of the software applications used inside a pharmacy are on-premises. Pharmacists in general remain suspicious of using cloud-based software, and they ask for evidence that their data is not used for other purposes.
Regarding the targeted user experience, web interfaces and mobile native apps for pharmacists, patients and medical staff need to be performant and highly available.
Phealing required a performant, secure and reliable cloud infrastructure to guarantee a proper treatment of health data collected."
Why did you choose to work with Euris Health Cloud®?
"COMPANY PHEALING needs a cloud solution allowing them to expand their activity in France connecting with hundreds of pharmacists in a secured way.
The solution must be compliant with main French and European regulations applied currently for health data (HDS in France, GDPR in Europe)
Infrastructure provided by EURIS HEALTH CLOUD® shall be scalable and reliable, with proper notifications in case of anomalies.
COMPANY PHEALING retained the EURIS HEALTH CLOUD® Hybrid AWS offer as it was identified as the most flexible and secured cloud computing environment available today."
Can you name some highlights of the proposed and implemented Euris Health Cloud® hybrid AWS solution?
"EURIS HEALTH CLOUD® team did a HDS Study to analysis how the solution could be integrated into AWS using EURIS HEALTH CLOUD® certification and competencies.
They were efficient and attentive to our needs, enabling us to install our solution on their hybrid solution within the initial schedule.
While we rely on EURIS HEALTH CLOUD® advices and expert teams, we highly value the ability to manage ourself our infrastructure and the integration of deployment as part of our automatic CI/CD pipeline. "
HOW CAN EURIS HEALTH CLOUD® HELP COMPANY PHEALING IN ITS COMMITMENT TO IMPROVE THE EFFICIENCY AND PRODUCTIVITY OF PHARMACISTS?
EURIS HEALTH CLOUD® is responsible for the compliance of the hosting service and production data. Our team ensures the supervision and outsourcing of Phealing software at AWS (activity 5 HDS).
EURIS HEALTH CLOUD® team's manages and administers AWS resources and ensures regulatory compliance of health data: GDPR (Europe), HDS (France), HIPAA (United States).


"We guarantee the respect of the "A.I.C.A." criteria: availability, integrity, confidentiality and auditability.
A dedicated EURIS HEALTH CLOUD® project manager supports PHEALING team throughout the life cycle of the application at EURIS HEALTH CLOUD® (Project, Run)."
Author: Marketing EURIS HQ
EURIS HEALTH CLOUD® Hybrid AWS: The expertise of a certified health data hosting provider combined with the power of the AWS cloud for the development of COMPANY PHEALING e-health projects.
"EURIS HEALTH CLOUD® Team is very knowledgeable and always available. We are delighted to work with EURIS HEALTH CLOUD® as it is an ideal partner who offers us an HDS platform with AWS."
Xavier Vincelot, CTO @ PHEALING
Euris gives you support in all your healthcare IT projects