1st edition of the Customer Forum,
Tuesday, December 12th 2017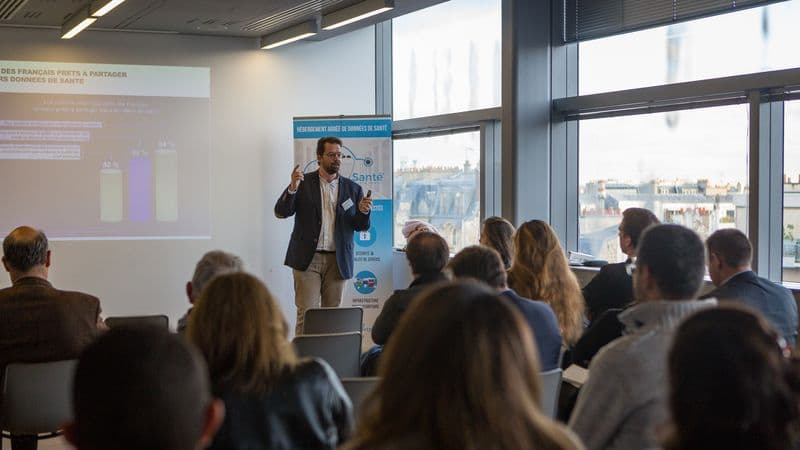 On Tuesday 12th December, several customers and partners of Euris met at the Imagine Institute in Paris, around the theme "Let's imagine tomorrow's e-health together".
This first edition of our Customer Forum was an opportunity for Euris to show in exclusivity its latest innovations and e-health projects, as well as the upcoming e-health issues in France and international markets.
During this morning, participants were able to attend various interventions :
First of all, Delphine Poulat (Head of Digital Solutions – Euris) presented the functional issues of augmented medical promotion. Then Lionel Reichardt (Founder of 7C's Health, Pharmageek and co-host of the Digital Health Club) depicted healthcare in the era of data, between myths and realities. Lastly, Pedro Lucas (Head of Health Cloud ®) unveiled the upcoming projects concerning ehealth hosting, as well as the group's latest innovative advances.
The morning was also animated by the visit of the Imagine Institute, a research and innovative care institute of a new kind, bringing together researchers, doctors and patients, with a common goal: to cure genetic diseases.
We warmly thank all the participants and Imagine Institute who contributed to the success of this event.
To keep you informed about our upcoming e-health events, follow us on social networks, or subscribe to our newsletter !