EURIS ASIA INTERVENTION
FOR THE FRENCH PHARMACEUTICAL INDUSTRY EXPORTERS GROUP
Euris had the pleasure of presenting the plenary session dedicated to Asia in front of the members of the French Pharmaceutical Industry Exporters Group (GEIP) on Thursday, September 7th.
Tom Robert, Managing Director of Euris Asia detailed our insights in this region, where Euris has been present with a subsidiary in Shanghai for nearly 10 years.
« China is experiencing strong growth with many opportunities for pharmaceutical manufacturers. » Declared Tom Robert, before qualifying: « there are all the same uncertainties with a fragmented distribution and changes in the regulations. For example, recently there was a new drug reimbursement policy that transformed the industry. »
Patients and doctors alike demand innovation, with more than one billion users of the WeChat social network used by 95% of doctors in China.
We warmly thank the GEIP and its members for their interest in our digital solutions.
With more than 35 years of existence, the GEIP ensures an exchange of information and mutual assistance between members to enable them to be more efficient in their export activities. The members of the GEIP are small, medium and large laboratories developing their activities in major export areas: Asia, Africa, Middle East, Europe, Americas and Overseas Departments and Territories.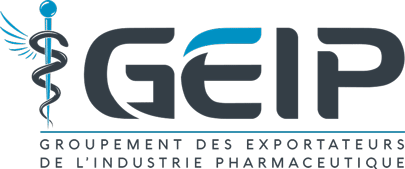 EURIS GIVES YOU SUPPORT IN ALL YOUR HEALTHCARE IT PROJECTS