2021 was a rich year for the Euris teams!
Rediscover our highlights of the year!
WEBINARS & IT HEALTH EVENTS IN EUROPE AND ASIA
The year 2021 was rich in events & webinars, with more than 20 events co-organized with our partners in Paris & Shanghai, around our health ecosystem: the challenges of the cloud and a data strategy at the service patients, secure management of health data, the new challenges of medical promotion, the benefits of setting up a Health Data Warehouse, pharma digital transformation, trust at the center of the patient relationship, AI applied to health … We invite you to meet on Thursday January 27, 2022 for our next event dedicated to Healthcare Data Warehouses. Information & registration here.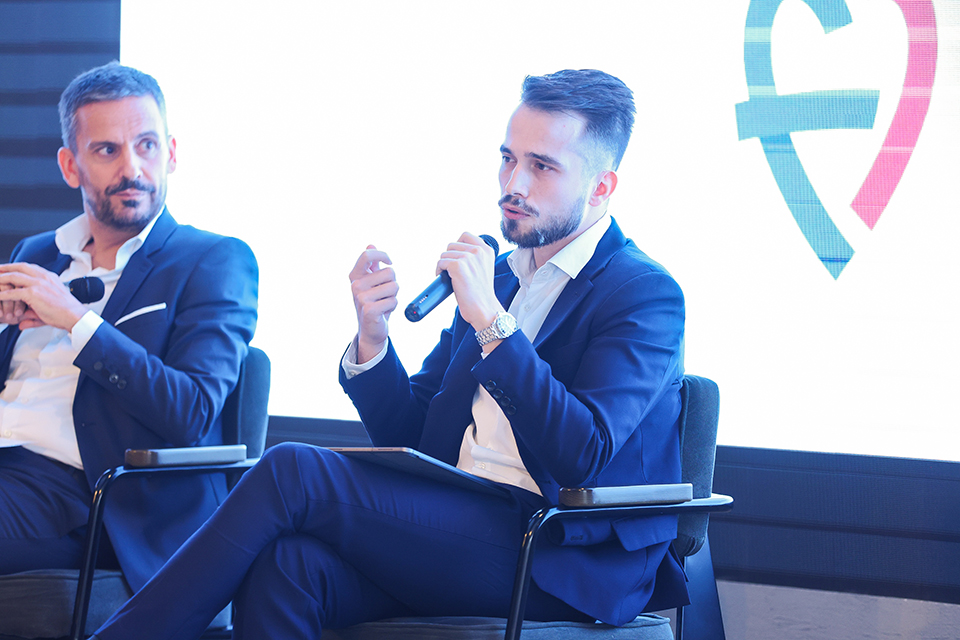 SUCCESS OF OUR VILLAGE CLOUD SANTÉ® – SANTEXPO 2021
Our Village Cloud Santé made a comeback in 2021, with a successful, friendly and engaging edition.
A unique opportunity to discover the latest e-health innovations offered by Euris and to discuss your IT health projects with our teams and partners: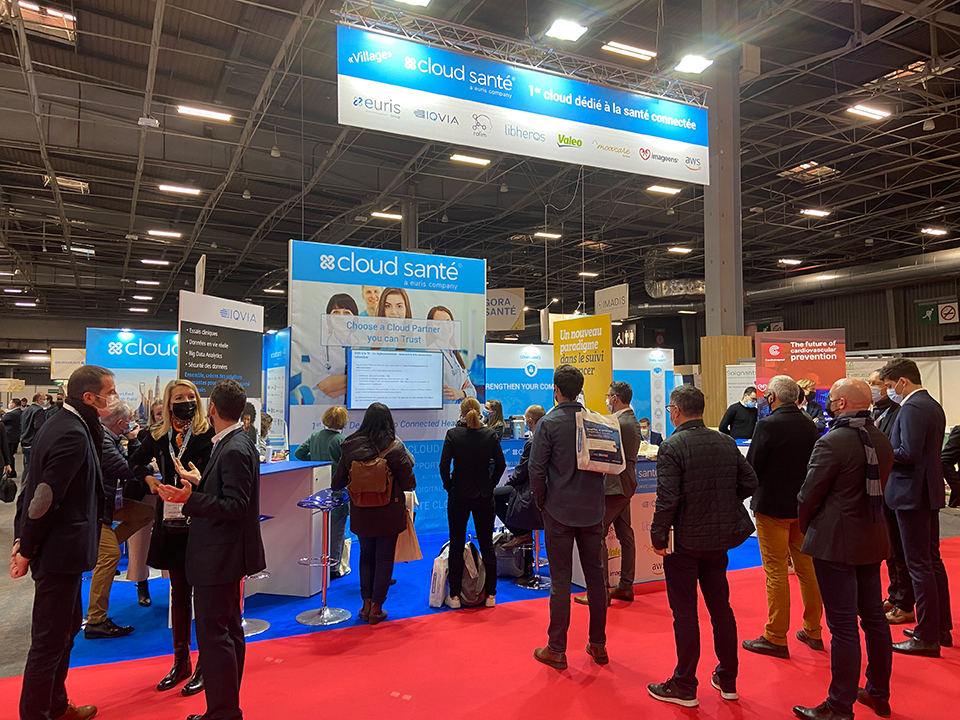 Our partners IQVIA, Amazon Web Services, Rofim, Libheros, Sivan Innovation and Imageens presented their offers dedicated to the health market: prevention, telemedicine, tele-expertise, collaborative diagnosis, organization of home care, innovative hospital / home patient programs , remote monitoring, innovative medical applications.
On the occasion of Santexpo and thanks to the invitation sent by the Medicen Paris Region and Systematic Paris-Region clusters, Euris was able to share its vision on Health Data Warehouses during the 21st TIC & Santé Plenary. It was an excellent opportunity to explore the possibilities offered by the crossing of data to innovate in digital health.
We are already preparing our next 2022 Health Cloud Village, with the confirmed participation of AWS and Rofim.
Do you want to join the 2022 Health Cloud Village? (Read our page here, in French)
PARTNERSHIP WITH AMAZON WEB SERVICES
Euris Health Cloud (Cloud Santé®) is now an Advanced AWS Partner.
This status confirms our expertise in Amazon Web Services (AWS) technologies & Health Data Compliance to operate connected health platforms.
Euris Health Cloud® Hybrid AWS provides the best of both cloud worlds: a private cloud infrastructure interconnected at high speed with AWS public cloud resources.
All secured, approved and certified by Euris Health Cloud for all 6 activities defined by the HDS: 2018 and ISO/IEC 27001: 2013 certifications.
Congratulations to Euris Health Cloud® and Amazon Web Services teams for the work accomplished and the exciting projects to come.
 Thanks to our customers who trust us on a daily basis to operate their health data hosting platforms.
To find out more about the Euris & AWS partnership, read this page
EURIS, A TRUSTED THIRD PARTY FOR HEALTH DATA HOSTING
In November 2021, Euris was pleased to announce its membership of the FnTC – "Fédération des Tiers de Confiance du numérique".
The Federation of Digital Trusted Third Parties brings together IT players who participate in building a reliable digital society focused on innovation. Since its creation in 2001, it is today one of the most visible organizations in the digital ecosystem.
To learn more about our FnTC membership, see this page
EURIS HEALTH DIGITAL SOLUTION PARTER OF PHARMAHEALTH TECH 2021
Euris participated as a sponsor of the 3rd edition of Pharma HealthTech, held on Paris last September.
Delphine Poulat, Director of Euris Health Digital Solution participated as a speaker at the fourth round table of the event on the subject "Doctor 2.0, pharmacist 3.0 … patient 4.0: the new frontier of digital uses".
Following our intervention in Pharma HealthTech, find the report of our intervention during the 4th round table on the home page of the Pharmaceuticals website!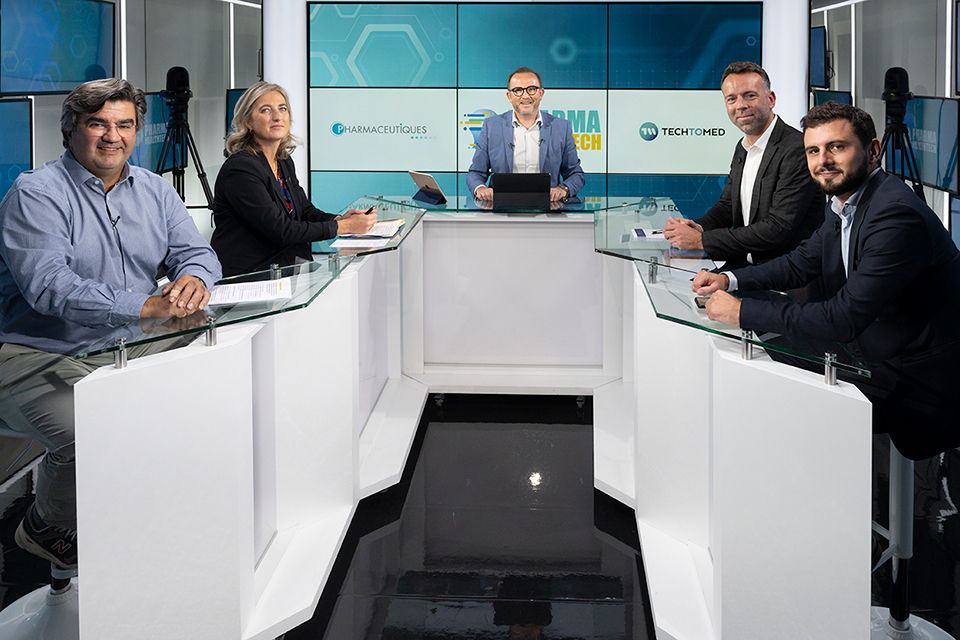 NEWS FOR OUR DIGITAL SOLUTIONS
AND FOR OUR CLOUD SANTE SOLUTIONS
The Cloud Santé team is delighted and very proud to support leaders in made in France telemedicine and internationally acclaimed digital therapies & patient applications. This is the case with our customers Rofim, Sivan Innovation et Air Liquide Chine.
New dedicated health products intended to improve the implementation of prevention and therapeutic treatment programs.
Promising prospects and an opportunity for healthcare manufacturers to gain in agility, while guaranteeing the confidentiality and security of patient data.